Recycling International "Quality has a new name: Jacob Metal Group"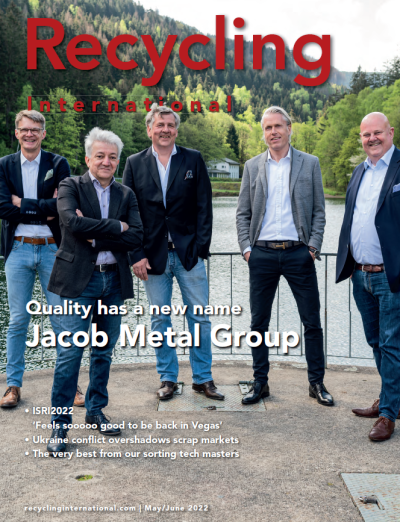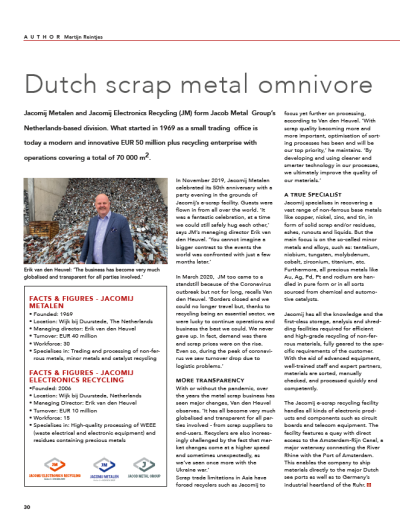 In the May/June edition of Recycling International, the management of the Jacob Metal Group graces the cover.
The rebranding gave rise to a presentation of the various branches by means of a cover story.
Erik van den Heuvel was interviewed for this article.
Source: Recycling International