Jacomij Metalen B.V. (35.000m2) is ISO-certified and can pride itself with years of experience in the recycling of non-ferrous metals and alloys. The professional approach and excellent facilities have contributed to worldwide acknowledgement of Jacomij.
Diversity, flexibility and quality are our core concepts.
DIVERSITY
Where others limit themselves to standard metals, Jacomij is a specialist with a focus on Nickel, Stainless Steel, Tin, Copper, Brass, Aluminium, Lead, Zinc and their alloys. We are also interested in special materials such as Antimony, Bismuth, Cobalt, Gallium, Germanium, Indium, Magnesium, Molybdenum, Rhenium, APR (Basic), Selenium, Titanium, Tungsten, Vanadium in the form of waste or (complex) residues.
ADVANCED ANALYSIS
The purchased materials are quickly and accurately analysed with advanced analysis equipment.

When residues go directly from the supplier to the customer, Jacomij enlists a neutral, expert party for this analysis. In this way, we can guarantee our customers that the material meets the specifications that they have set.
SPECIALIST IN CATALYSTS
The recycling of catalysts is one of our most important and distinctive activities.

Our expertise in the field of autocat recycling is unique in the Benelux. The recycling requires specific and up- to-date product knowledge, as the market is diverse and constantly in motion. Moreover, there are many differences in quality with often dramatic fluctuations in precious metal quantities.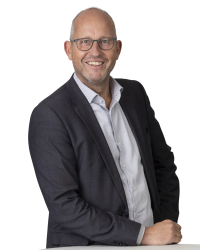 Jacomij Metalen has the knowledge and first-class facilities (storage, analysis and shredding) for an efficient and high metal recycling of non-ferrous materials, tailored to the specific needs of the customer.

"Using our advanced equipment, well-trained staff and competent partners all materials are quickly and professionally sorted, analyzed, (manually) checked and processed"

Brian Middelweerd - Trader