Commitment and sustainability
As a specialist in recycling we take care to run our business responsibily. Jacomij has all the necessary certificates and permits and adheres strictly to the applicable laws and regulations.

In order to keep our product offers, processing methodes and services at top level, we are constantly innovating. In particular, we invest in environmentally friendly business and in optimizing quality and efficiency in the recycling of non-ferrous metals and electronic scrap.

Leader in environmentally friendly operations
At our industrial sites we take utmost attention to eco-friendly applications and a safe working environment for our employees. All Jacomij locations are equipped with liquid-proof floors, their own water purification system and air/dust extraction systems with the highest quality standards.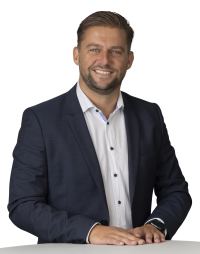 "A recycling specialist has to be able to change gear like no other, because the market in metals and electronics is constantly changing. If we would have told you five years ago what and how many electronic scrap we receive and process nowadays, you would have been surprised. Responding to future metal scrap and electronic waste, in order to continue serving our suppliers and customers to their satisfaction – this is what we do best"

René Haxe - Trader