Jacomij Electronics Recycling (35.000m2) specializes in high-quality processing and recycling of electronic scrap and waste electrical and electronic equipment (WEEE) and endeavors for the highest possible recycling rate. Jacomij operates according the WEEELABEX standard and is also ISO certified, which guarantees the quality. Within the electronics sector, Jacomij belongs to one of the largest and most modern companies in Europe.



PCC - PROCESSING UNDER CUSTOMS CONTROL
Thanks to the PCC (Processing Under Customs Control) permit, batches of goods that have not yet been imported into the EU can be stored in the special customs warehouse of Jacomij Electronics Recycling and be unpacked and destroyed under supervision. Following this, Jacomij Electronics Recycling provides the supplier with a declaration of destruction. This procedure saves the supplier the costs of import duties and much of the administrative labor.
DESTRUCTION - CERTIFICATE OF DESTRUCTION
Jacomij Electronics Recycling is specialized in the destruction of new and unused electronics. These often high-grade and theft-sensitive products, such as computers, harddiscs and mobile phones, are stored and destroyed in fully secured warehouses with permanent camera surveillance. Material that is still in the packaging is first taken to the disassembly line, where it will be unpacked under camera surveillance. Security here meets the strictest requirements as well.
53 YEAR EXPERIENCE - WORLDWIDE OPERATOR
Jacomij Electronics Recycling is an internationally operating company. For over 53 years we are concerned with the processing of electronic waste, controlled demolition and recycling of new or unused products. All this according to the guidelines of the WEEE (Waste Electrical and Electronic Equipment). Jacomij Electronics Recycling is responsible for an optimal recycling rate, high quality and flawless logistics.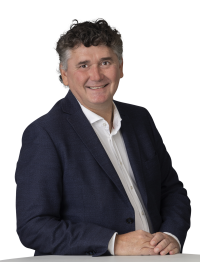 Jacomij Electronics Recycling focuses on the processing and recycling of printed circuit boards, backpanels, servers, desktops (PC), laptops, tablets, mobile phones, hard discs, disc drives, power supplies, modems, telecom equipment, Cu-yokes, cables and other IT-related products.

"Our additional services includes: handling under customs supervision, notifications, transportcases, electronics and data destruction"

Patrick de Ligt - Deputy director



Besides the smasher Jacomij has a shredder to shred Harddiscs (Servers) and other data carriers
Offer