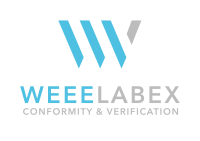 Wijk bij Duurstede – April 30th, 2015
As from the first of July 2015 companies in the Netherlands who wants to process electrical and/or electronic equipment(WEEE) has the legal obligation to be WEEELABEX certified.
It is our pleasure to announce that as per the 30th of April 2015 our company, Jacomij Electronics Recycling B.V., has become officially WEEELABEX certified, as one of the first in the Netherlands!
This achievement confirms to us that we process WEEE at a high level and in an environmentally responsible way.
We attach great importance to this certificate and also see it as a reward for all the efforts made by our company in the recent years to become WEEELABEX certified.
WEEELABEX is a European certification that sets standards and monitors the processing and disposal of WEEE. It also audits outlets for secondary raw materials at the end of the process and has a strong focus on health and safety. Sims says its internal protocols aligned with the WEEELABEX model to earn the first certification in the Netherlands.